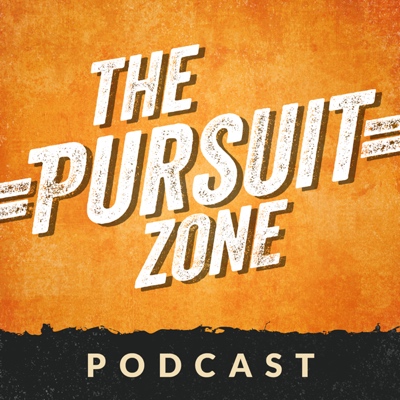 The Pursuit Zone
The Pursuit Zone is a blog and podcast that explores the world beyond your comfort zone. Paul Schmid shares the stories of people who dreams are larger than life and who push themselves to make those dreams a reality. In this episode of The Pursuit Zone, Paul and I discuss some of the finer points of my travels across America. Have ever wondered what it is like to sleep in a WalMart parking lot? Think you know what my favorite piece of gear is? Do you want to know the reasons why I decided to travel America? For those answers and many more, give this one a listen!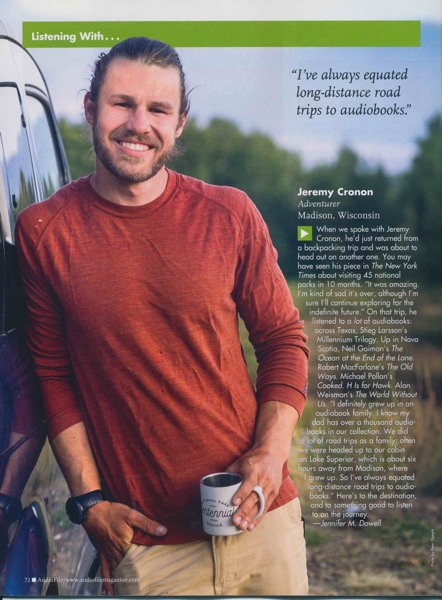 AudioFile Feature
AudioFile is a magazine that explores the world of digital audiobooks. After mentioning my own relationships with audiobooks in my New York Times piece, they decided to do a feature on me as a listener! After chatting with the folks at AudioFile at length about my favorite audiobooks, they crafted this wonderful story about my audiobook connection. This feature ran on the back page of the October-November issue.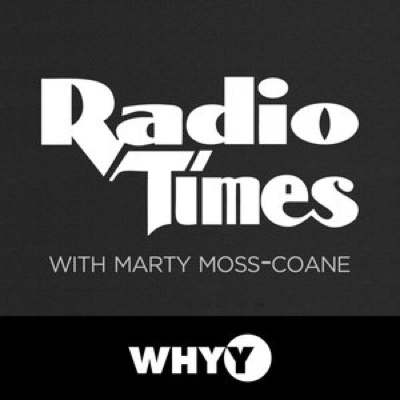 RadioTimes NPR Interview
To celebrate the centennial of the National Park Service, WHYY's Marty Moss-Coane interviewed writer David Quammen, National Park advocate Beth Pratt-Bergstrom, and myself about the role that National Park's play in America today for her show: Radiotimes. In this episode, we talk about the relationship between the National Parks and the wildlife that inhabit them, the history of the parks, and how they are relevant in today's world. The whole episode is worth listening to, but I come in at around twenty minutes! This interview is from August 24, 2016.