For as long as I can remember, my dad has been talking about long distance walks in England. By the fall of 2014, the time had come. Clearly, the thought of connecting medieval rights of way with sizeable tracts of public land was just too much for him to resist.
England is full

of long-distance walks. You can find them heading off in just about any direction over just about any kind of terrain. Walking is a big part of British culture, so we knew we couldn't go wrong with any of the trails that we were choosing from. After much deliberation, we decided on Alfred Wainwright's Coast to Coast Walk, an almost 200 mile trek from St. Bees on the Irish Sea to Robin Hood's Bay on the North Sea. An avid fellwalker himself, Wainwright announced his Coast to Coast trail in 1973 by means of a book titled: A Coast to Coast Walk. The book, however, did not necessarily legitimize the route in the eyes of the law. Instead, Wainwright crafted a route that used medieval rights of way to usher walkers through some of the most beautiful places that England has to offer.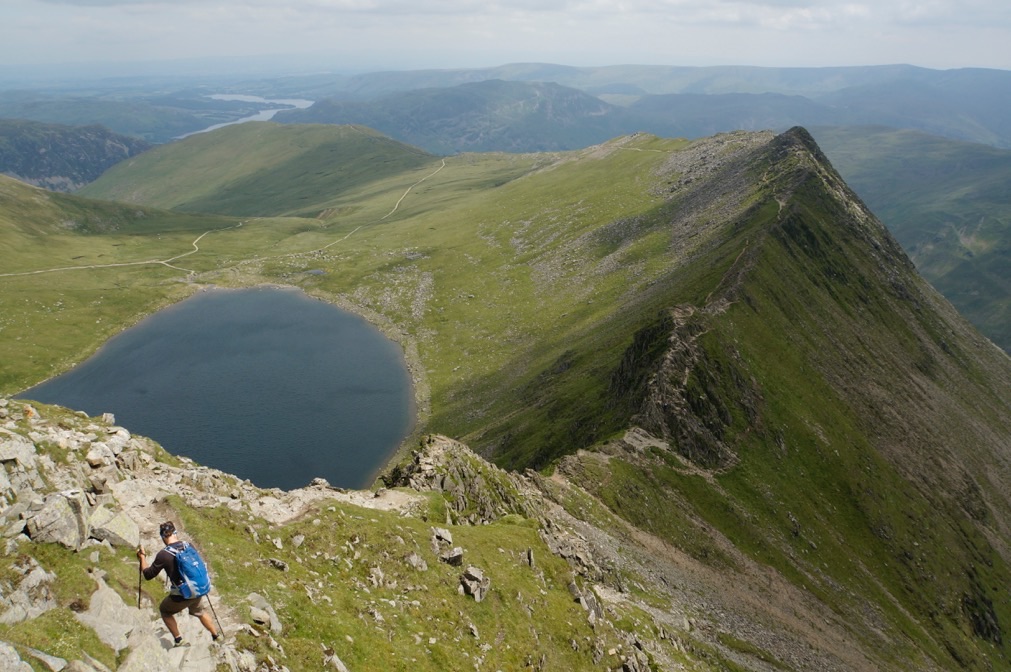 Once we settled on our route, we had to figure out all of the other details. As you might have guessed by now, I am obsessed with finding the right gear for the job and compiling all of that gear onto comprehensive packing lists. This trip was no different. I immediately began checking weather patterns, terrain, and trail conditions until I had a solid gear list began to materialize.
When I sent this list to my dad, however, he sent back a surprised email asking me why I was bringing a tent, stove, and sleeping bag. Stunned, I began to question his sanity. After a quick phone conversation, though, I realized that this would not be like any other hiking trip that I had done before. Each night, we would take a warm shower, have a warm meal, then sleep in warm beds. In the morning, we would put on our dry clothes and head down to a full English breakfast. Then we would be off again for another day on trail. In addition, a van would pick up each of our duffels each day and bring them to our destination for that night. My mind was blown. This was unlike anything I had ever done before.
It turns out that there are quite a few companies that help people plan and execute their long-distance trekking dreams in England. We had opted to work with Coast to Coast Packhorse. We told them how long we wanted to travel each day, how many days we wanted to be on trail, when we wanted layover days, what type of accommodations we were hoping to have, and they took care of the rest, designing a schedule that perfectly matched our needs. Before this trip, I really had no idea such services existed. Although I know that I often do not need that level of assistance, they really do make hiking much more accessible to many people who feel daunted by the idea of planning every aspect of their own adventure.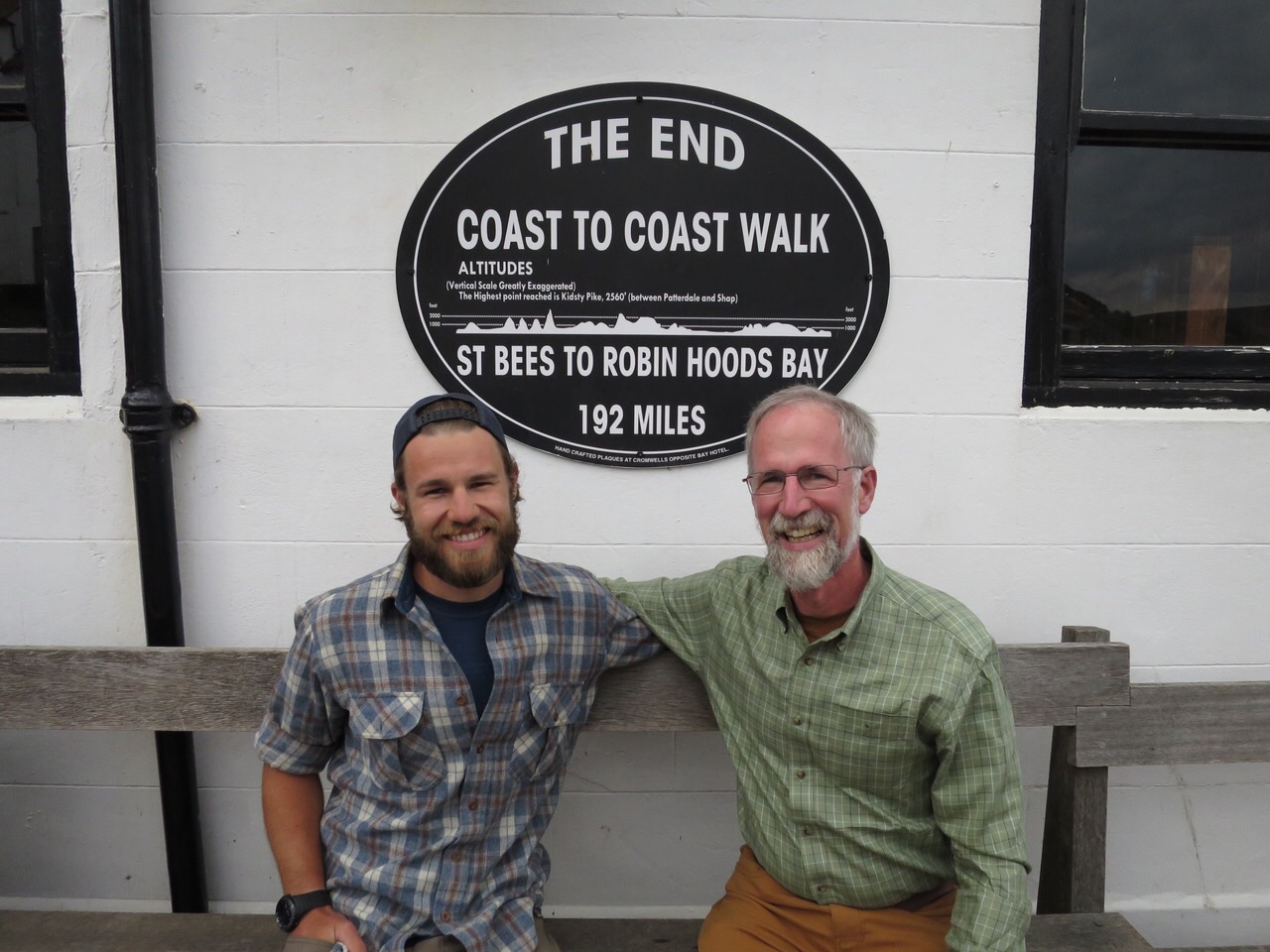 Over the next few months, I tweaked my packing list, told my job I would be leaving once June rolled around, and started researching the maps and stories of the places through which we would be traveling. It had been quite some time since I had been back to England, so I was very ready to head out once June rolled around.
Once we made it to England, my Dad and I would explore Cornwall, London, Manchester, and Liverpool, but most of our time would be focused on our Coast to Coast jaunt. As a 24-year old, I cherished the opportunity to have that much time with my father alone, something I had never before experienced. We wandered through the Lake District together, clambered down Striding Edge, took a detour through an abandoned mining landscape, followed the Swale River, plodded through the East Highland Moors, motored along in the Hogwart's Express, and eventually made our way to tall cliffs of the North Sea. I will never forget those days and I will forever be grateful that I was lucky enough to have that much time with my father.