After ten days of traveling in New Zealand, my mom and I had already destroyed two French presses. Despite this rather alarming number of casualties, our trip had thus far gone off without a hitch. Twenty days later, we were still be using the same French press, one which we proudly handed off to a Danish couple who were beginning their own road trip as ours drew to a close. Our journey was officially three French presses long.
Over the course of those three French presses, we traveled over 7,000 kilometers, visited almost all of New Zealand's national parks, and devoured at least fifty avocados. Along for the ride was our campervan, Chili, who remained faithful all the way through. Whether we were fording streams near Queenstown or curling up at night with our favorite Thai pumpkin soup to watch the Lord of the Rings, Chili never failed us. As we drove, her engine would warm the duvets stored just behind the seats, making every evening the coziest imaginable. Every morning began with steaming cups of coffee and avocado toast, fresh from Chili's well-stocked kitchen. It would be an understatement to say that she had a fundamentally positive impact on the way that we traveled throughout New Zealand. She was the best.
Traveling via campervan is *very* common in New Zealand, something that I will likely write at length about later on. Almost every town has either a holiday park, Department of Conservation (DOC) campsite, or freedom camping area where you can pull off and spend the night. Such a committed infrastructure makes road tripping one of the easiest and most carefree ways to travel this country. For my mom and me, it meant that we rarely ever had reservations ahead of time. We would plan our route each morning, highlighting areas of interest along the way and figuring out what our priorities were. With a loose structure in place, we would see what the day had in store for us. Our flexibility was paramount and it paid off on a daily basis.
When we visited Mt. Cook, we hoped that we might be able to stay at Mueller Hut, even though you often had to make reservations weeks in advance. That morning, a couple's car had broken down, forcing them to cancel their Mueller Hut reservation. Unlucky for them, but incredibly lucky for us.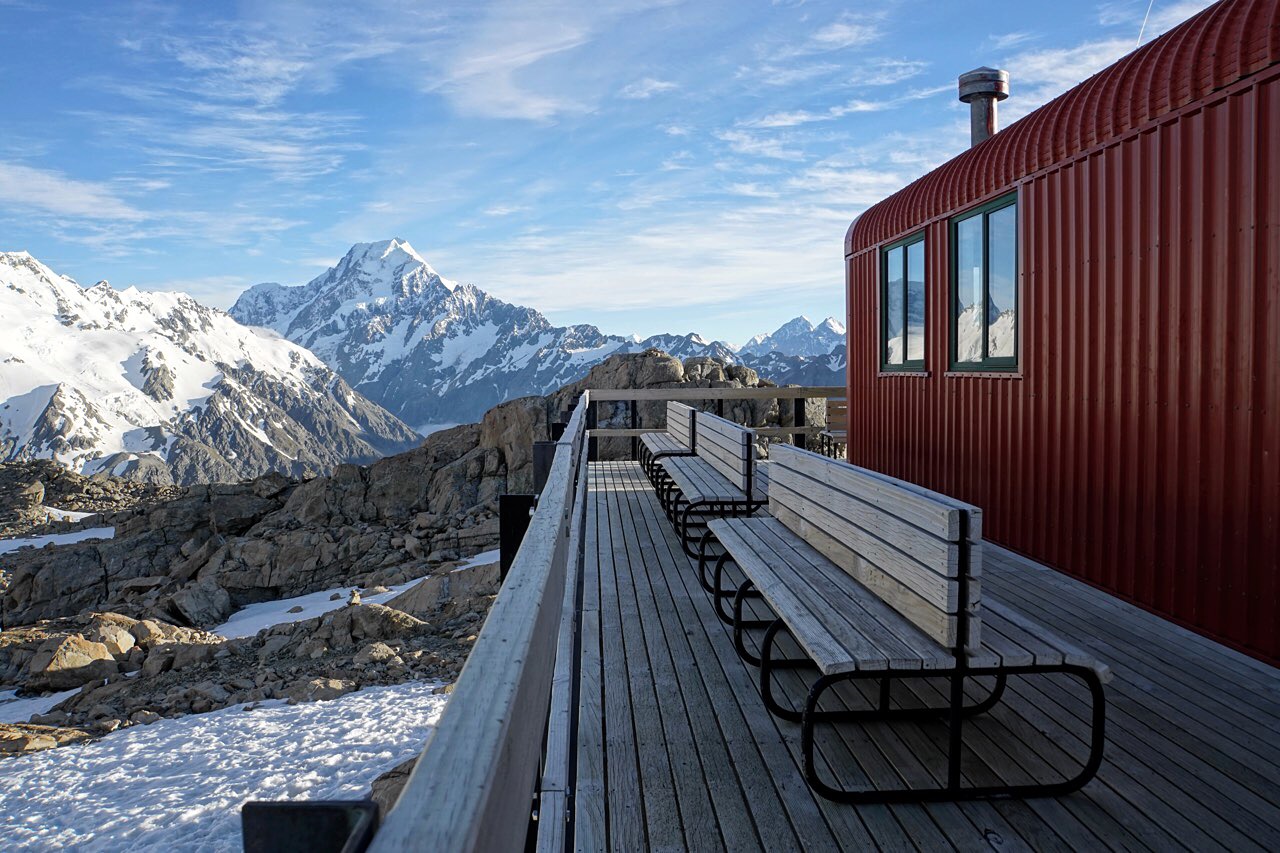 Back in early December, we booked some of our bigger activities (campervan rental, ferry reservations, kayak rentals in Abel Tasman, etc.), but the Doubtful Sound overnight cruise had already been fully booked. We diligently continued to check for availability until two spots materialized on January 2. Later than we had originally hoped, we completely reorganized our route to accommodate the new schedule. It was one of the most magical nights of our entire trip.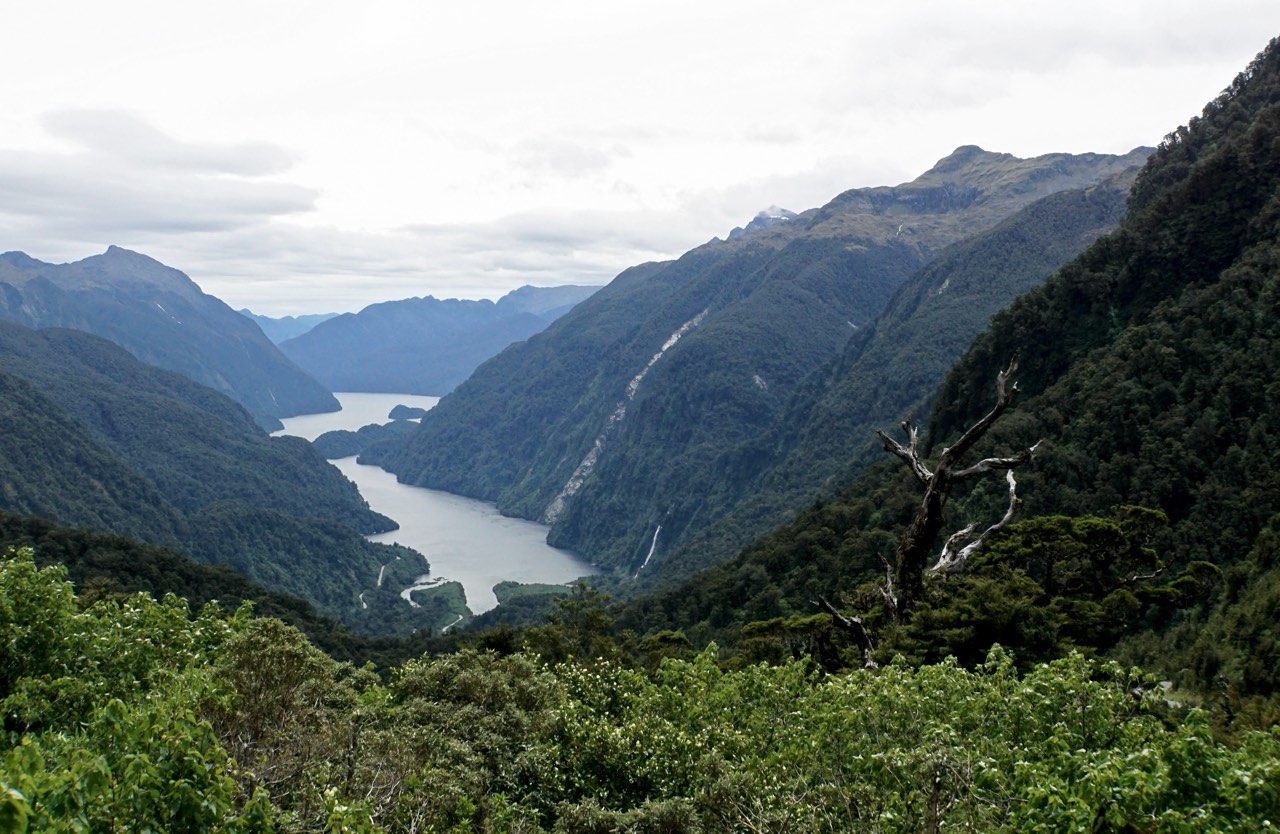 After spending the night near the trailhead for the Tongariro Crossing, we awoke to misting rain and low visibility, not the kind of weather you want when climbing a volcano. Instead of committing to a soggy day of hiking, we headed towards Taupo and Rotorua, where we witnessed the flooding of the Waikato River and stayed in a holiday park that had a boiling mud pit, hot pools, a hot sand beach, and a hangi steam oven. We would not have made it to Rotorua if we had attempted the Tongariro Crossing.
Just days later, four people failed to show up to our glowworm tour in the Waitomo Caves. Joined by a lovely Irish couple, our small group had extra time in the caves, allowing us to see more remote sections of cave. There was no rush as we lazily floated underneath a stunning canopy of glowing blue lights. It was like something out of a fairy tale.
Luck, it would appear, was on our side.
As someone who normally lives in their vehicle, I'll be the first to admit that long-term cohabitation in a confined space has its downsides. The unparalleled freedom, however, outweighs the close-quarters living anytime, anywhere. Luck may have played an important role in the success of our time in New Zealand, but Chili allowed us to take advantage of every opportunity that came our way.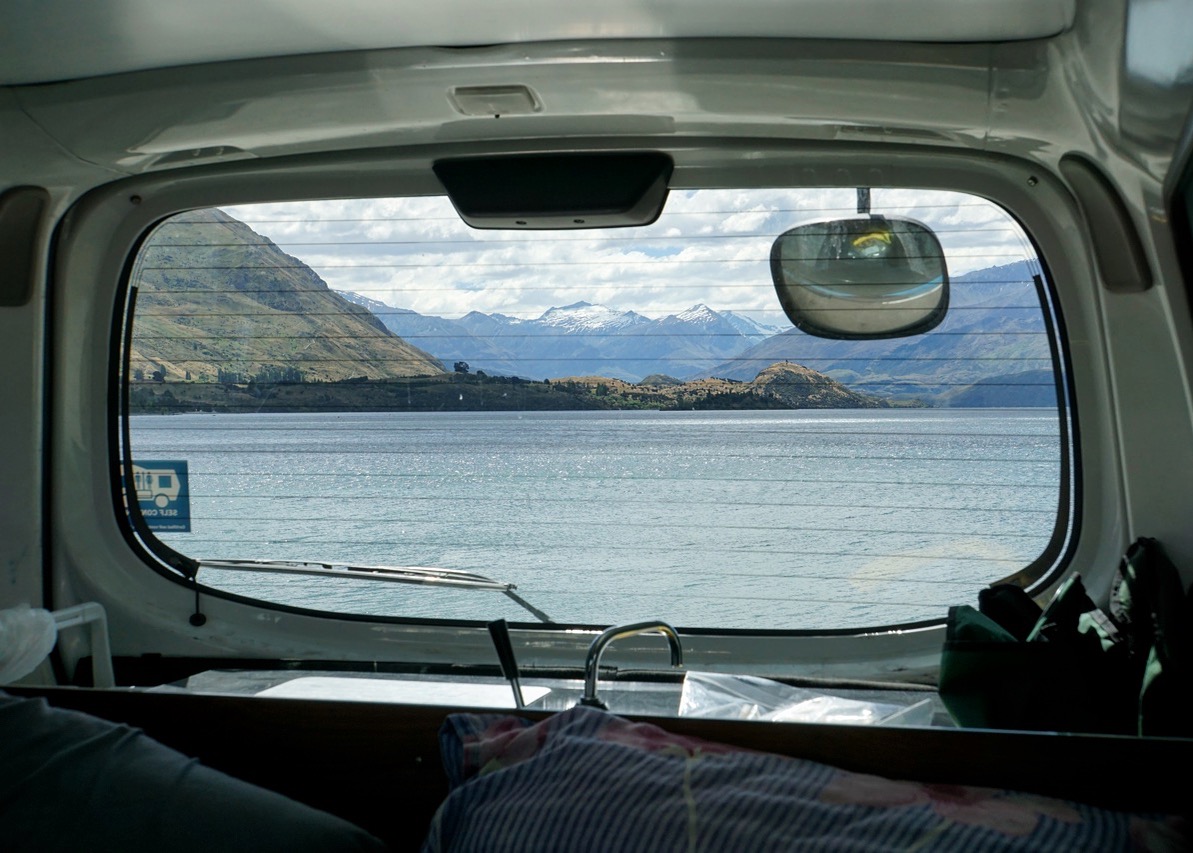 Even though I did not post while traveling with my mom, the stories of our exploits with Chili are not far off. Stay tuned!